Welcome to my Recipe Collection!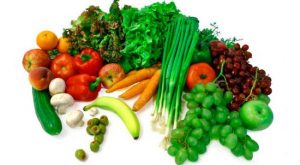 I became aware of food intolerances early on when my Mum diagnosed her new husband as a coeliac, intolerant to the gluten in various foods and saved his life, literally. I had a family history of wheat intolerance so when I became unwell in my early 40's I knew the probable cause of it and just added that to the chocolate, coffee and seafood that I already had to avoid.
Man people are self diagnosed and regarded as cranks but those of us who have to live with food intolerances know that it is anything but funny when you eat the wrong thing by mistake. Food intolerance can affect every part of your life from needing to quickly grab some lunch and providing safe but tasty meals for family members to going out for dinner at a restaurant or at a friends' house. I'm not talking about allergies here, that is another and far more serious consideration as it can be life threatening but a selection of every day foodstuffs that simply don't agree with you but you don't seem to be able to get away from in the food you have been eating for most of your life.
How do you cope with the dawning realization that there are some foods (e.g. wheat, gluten, lactose and seafood) that you would rather live without as they make you feel awful but you still have to provide meals for the rest of the family? For some people it means relearning the cooking skills of a lifetime, hunting out and learning to use alternative ingredients and having to read the contents on every packet so that the food intolerant person isn't excluded in any way. It takes some courage and a positive mindset to achieve that goal but it is worth it when rewarded with good health, happy faces and meals that disappear in 30 seconds flat!
This recipe book was inspired by the fact that my Mum and I spent years researching and perfecting recipes for her husband's gluten and wheat free diet and my wheat, chocolate and seafood free diet.  So this has been set up as an online resource for people looking for inspiration, for a dish their food intolerant family member or friend can eat safely or anyone wishing to share their favourite adapted recipes with others. All the recipes are free from wheat and where possible I have tried to make sure they are adapted for gluten and lactose intolerances as well. However, it is up to you to make sure that any particular recipe is suitable for you to use and if you adapt one successfully or have one that is too good not to share with the world, then please send it to me and I will add it to the appropriate page.
I have always loved cooking from scratch, also inspired by my clever Mum, and have cooked at a World Food cafe and for local Farmers Markets in the kitchen of my 17th C cottage. I managed a cookware shop for a while where I indulged my love of kitchen gadgets and came away from that job bristling with ideas on how to make life in the kitchen easier and more efficient, something I will also happily share with you.
All the recipes online have been tested by myself and I won't put them up unless I have tried them so be patient if you submit one. My husband is standing by as a very willing guinea pig. I hope you find this online resource useful and I am always interested in feedback. Elsa.